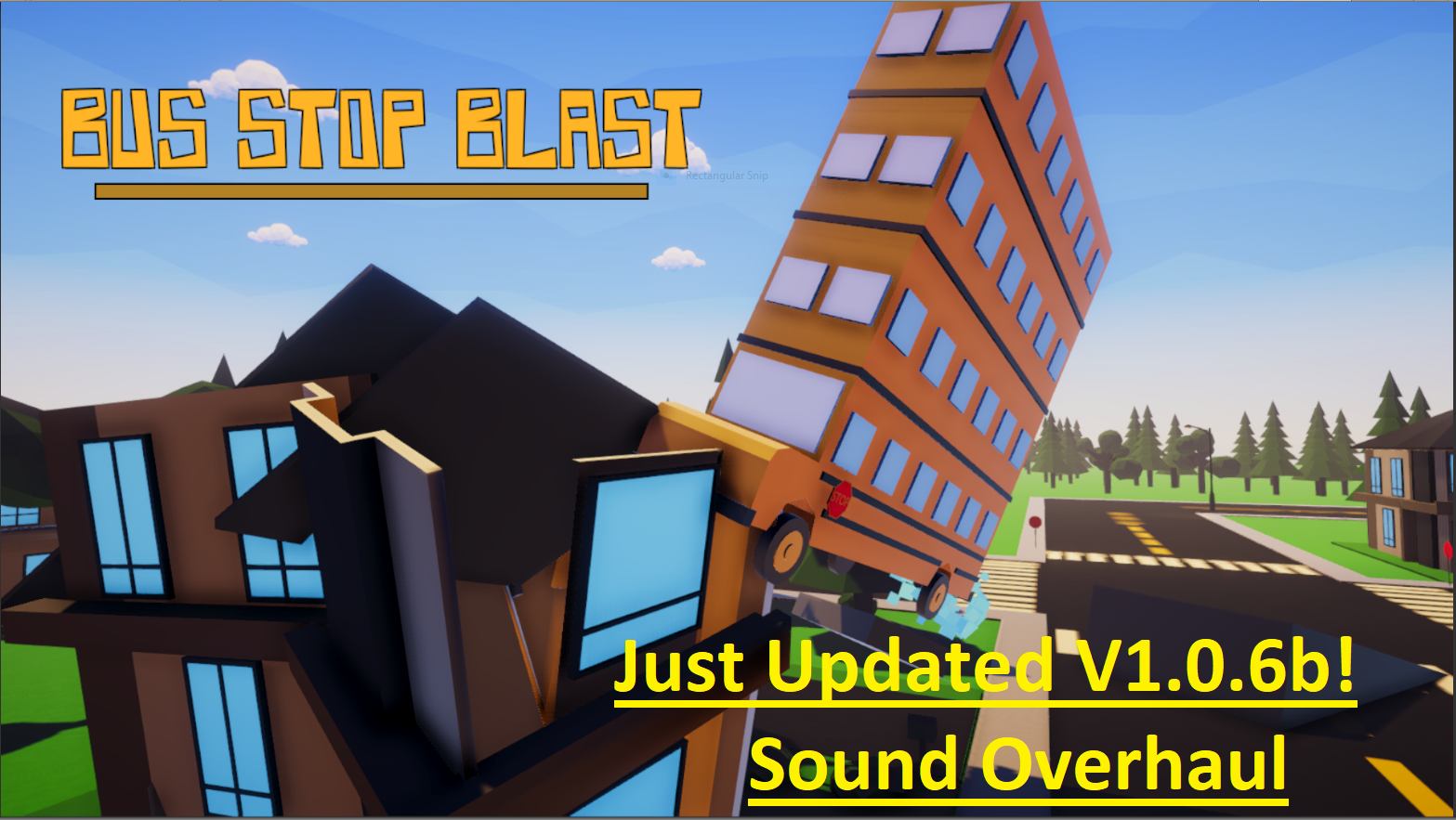 Bus Stop Blast
!!!Version 1.0.3 RELEASED!!!
---
!!!VERSION 1.0.3 UPDATE!!!
Added New UI Text for How many kids are on the bus
Added New UI to help show where kids and the school are (Should be VERY obvious now just look up)
Fixed Multiple UI Bugs
Added Progressive Difficulty With Timer
Made Pickup speeds higher and pick up detection bigger
Started Fixing Braking (Will be fixed in the next update)
What Are We Working On Now?
A Working Braking System (This has proven very difficult to accomplish due to the way Unity wheels work)
Appropriate Sound Effects
Files
BusStopBlast[Version - 1.0.2] Post-LudumDare Version.zip
22 MB
Aug 16, 2018