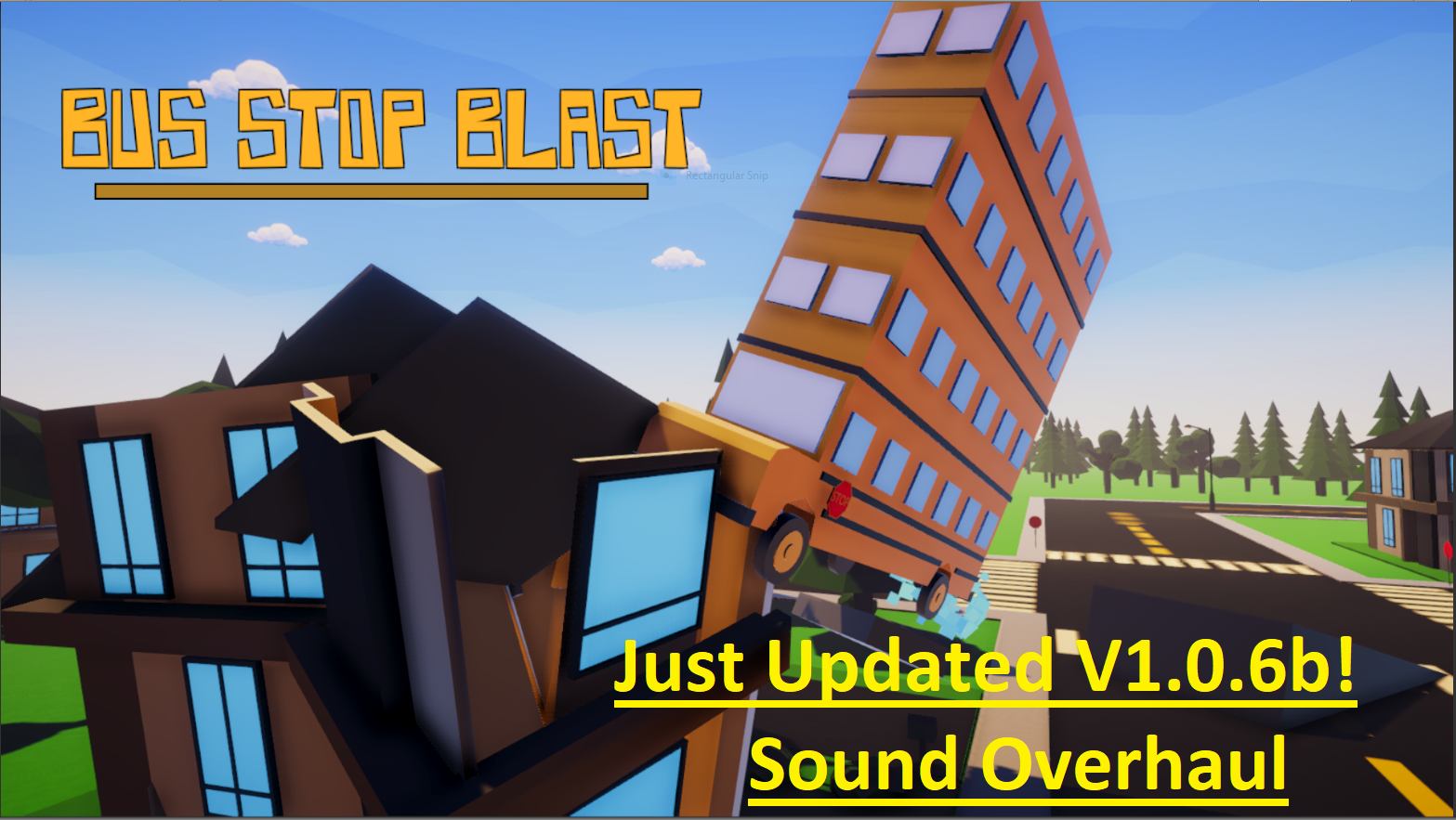 Bus Stop Blast
OMG I can not believe that jacksepticeye played BusStopBlast!
To celebrate we are planning a more content focused update this week. We have a lot of ideas for where Bus Stop Blast can go.
What would you like to see?
Here are our plans of the future:
- Destruction mode: cause why the hell not
-Night Bus: "Buckle Up, its gonna be a bumpy ride!"
-Cops: "WeehoooWeehoooo"
-More vehicles you can play as: What ones?...... its a secret
-Upgrades: Cuz everybody wants to drive an armored bus
-Bus Appearance customization: To look snazy
-More levels :obviously
-More animals: But definitely not to run over...RIGHT
-Other Cars and Pedestrians: dido ^
-Kid Variation: Give em fresh kicks
Watch the video here: